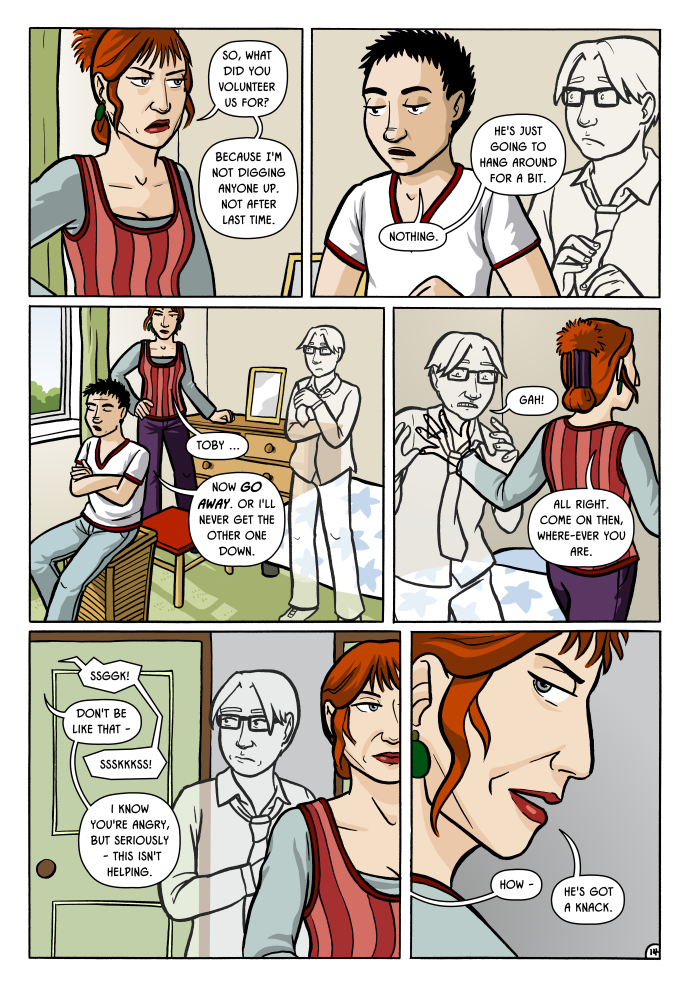 End of Hiatus Mailing List:
Subscribe to receive a single email when Spare Keys for Strange Doors begins to update again. Note that if you're already on the 'Weekly' or 'Completed Story' mailing lists, you will get this email automatically.

Have added an album to the Spare Keys Facebook and Google+ pages, showing the stages I though in completing a painting. Take a look if you find that kind of thing interesting!