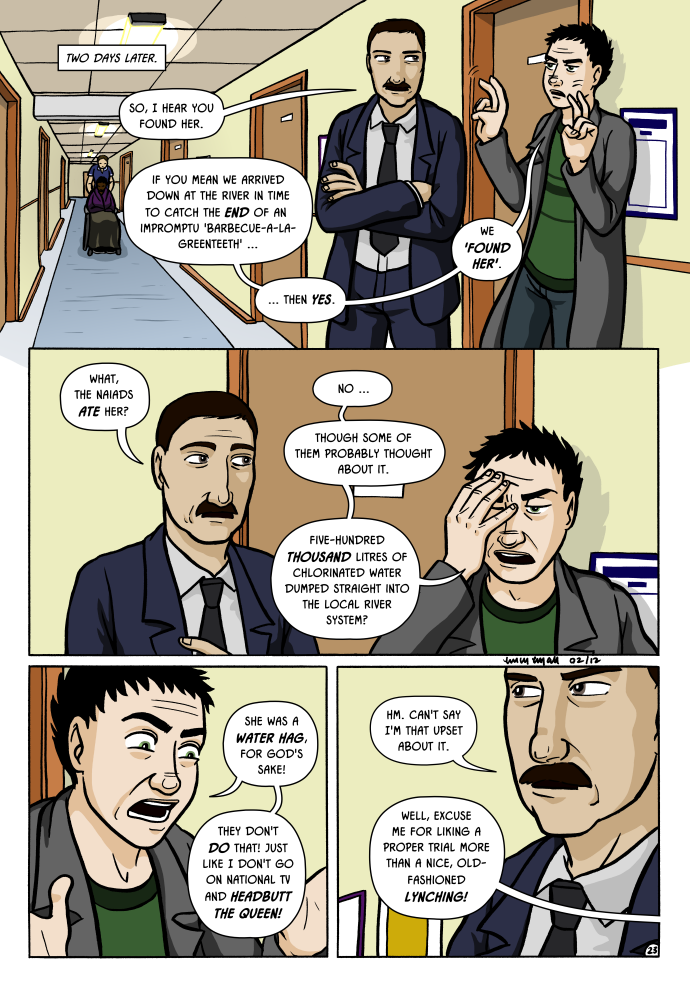 This week the Spiderforest Comic of the Week is 'The Only Half Saga' by Darwin.



Like War of Winds last week, this one has a chunky archive, but is still managable in one sitting. If you'd like to try out a chapter before sitting down to the whole thing, Sins of the Father is a reasonable jumping in point.

The story follows a dhampir (half human, half vampire for those who haven't come across them elsewhere) called Cabal as he copes with an apocalypse, a crazy mother and an absent father who he would very much like to meet ... for the purposes of violent revenge.

I liked the way the story developed in this one; it didn't go where I expected. For instance, when the action leaped 600 years into the future. Of course, when your main characters are immortal, why the hell not? But where vampires are concerned, most people seem to prefer mucking about in the 18th century with the top hats and the ruffles; so kudos to Darwin for taking us in the other direction.
Note, there are a few NSFW pages - but they're pretty well sign-posted before you get there.

And again, because I happened to read this one first ... Darwin also creates another comic 'Gemutations: Plague', which is worth a look too!