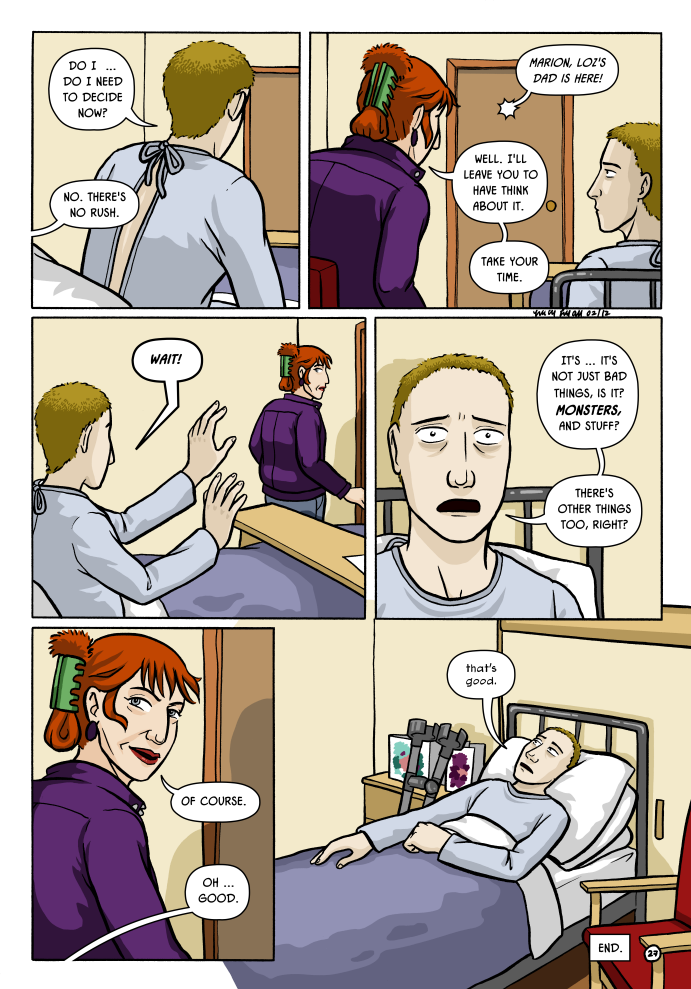 End of Hiatus Mailing List:
Subscribe to receive a single email when Spare Keys for Strange Doors begins to update again. Note that if you're already on the 'Weekly' or 'Completed Story' mailing lists, you will get this email automatically.

I made a post about how you should go and read the Spiderforest comic 'Keys' by Nicoli Gonnella. I have no idea where that post went. Did I even save it? I don't know. And now I'm too tired to remember what I wrote before, but if I don't put up something now, I'm gonna forget, so ...




Here's Nicoli's blurb for the comic:

"In a land of terrible wars and towering empires, one man finds himself thrust into the machinations of men and gods, and only a mythic blade may hold to the key to his salvation."

Go take a look!