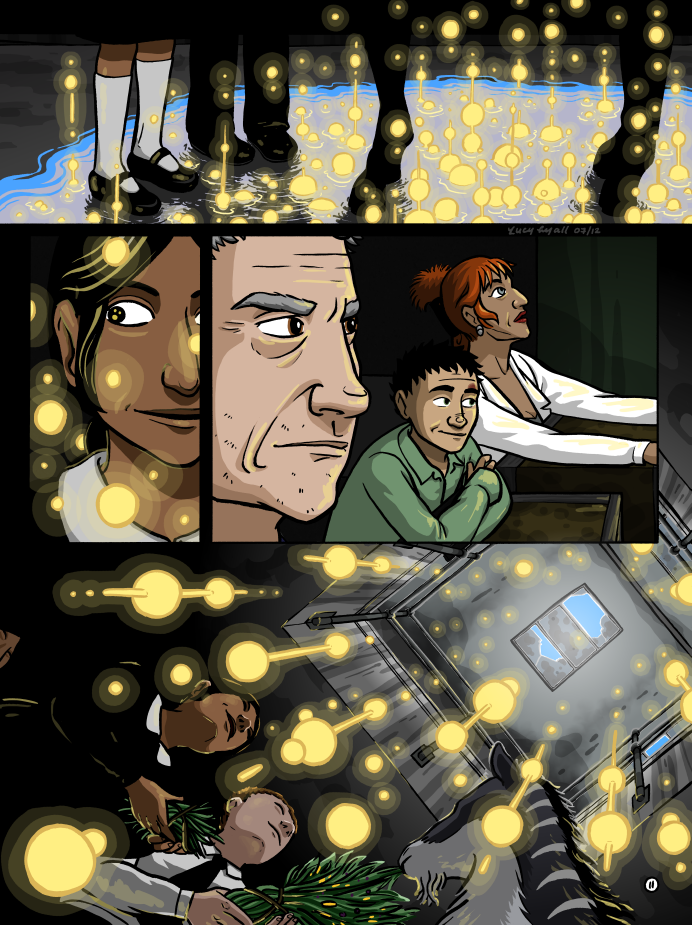 Spiderforest Comic of the Week: LaSalle's Legacy by Jennifer Zyren Smith


Hokay, I confess - I have barely looked at this one. Largely due to the above page and the stupid length of time I spent on it. Which is a shame, because this comic looks to be pretty good fun. Jennifer helpfully provided this blurb, so at least I can give you an idea:

"In the world of the Twelve Seas, the secrets of necromancy have been lost to the Old World for decades. When a young man discovers that his father's old nemesis, who is now a zombie, is out to kill him, he sets out to learn more about this forbidden art. Along the way, he discovers he isn't the only one curious about the secrets and becomes engulfed in a battle for power."

It's got some nice inked art, and I encourage you to take a look - if only to stop me feeling so guilty about not having read any of it myself ...