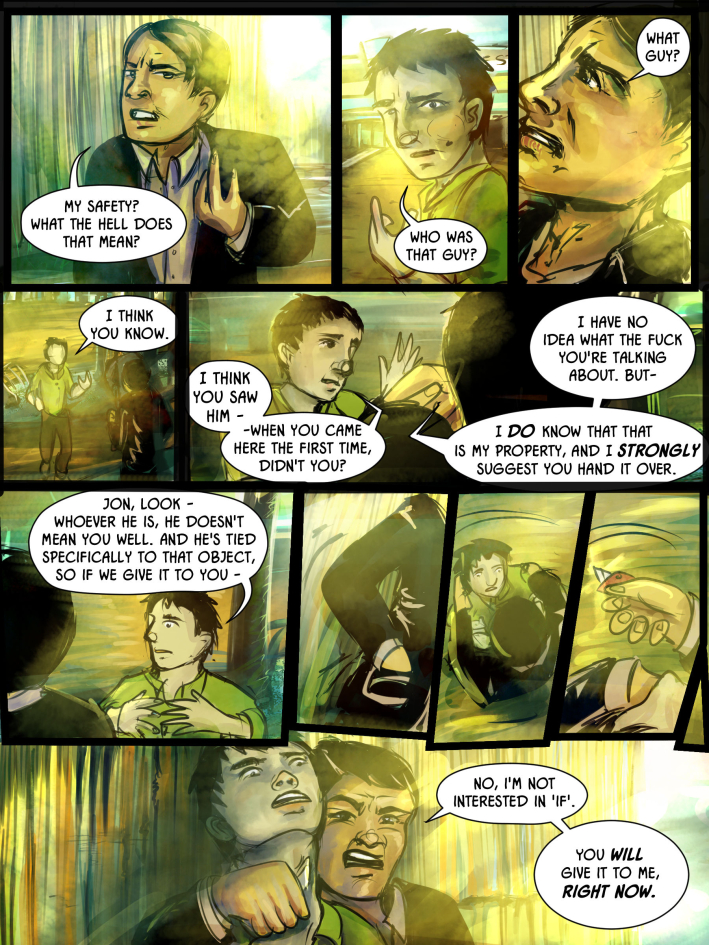 Hope you guys had a great Christmas and New Year! This was the first Christmas my kid really twigged what was going on, so it was pretty fun over here :)
The fabulous Tiffany Munro of Stargazer's Gate is doing the art for this Spare Keys storyline, while I 'relax' with a new baby. Check out her comic here (dooooo iiiitttt):
'After Atrina vanishes through an alien gateway, Leawyn is certain Atrina is still alive and will do whatever it takes to bring her home.'

---o0o---

Spiderforest Comics of the Week!
Damsels Don't Wear Glasses - Lave Faraday, a natural human living in the Multi-magical city of Persephone is assigned to protect Jake D'Crux, a twelve year old danger magnet who has yet to understand the supernatural world he now finds himself in. But things only get more complicated when Lave finds herself fighting off the denizens who scrabble to take Jake for their own ends.
The Only Half Saga - Garrett Kelly, Wanderer for the supernatural hunting organization, Victor Sierra, gets wind of Cabal's possible location and goes hunting. What he finds is completely different from his original quest.