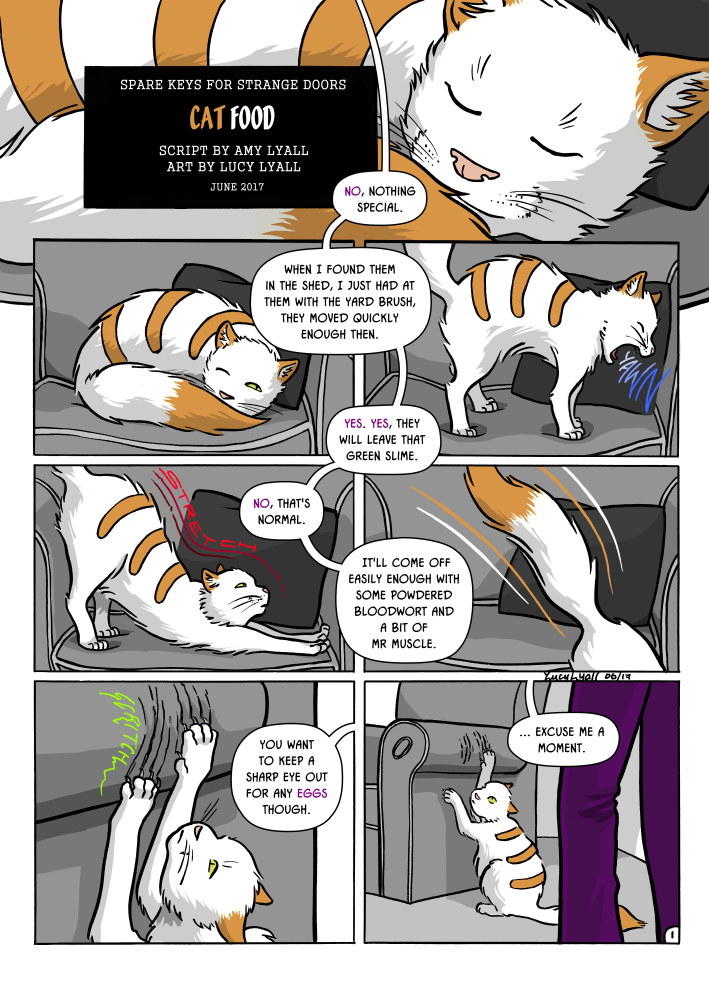 FIRST NEW PAGE! WHOOOO-HOOOOOOOOO! Yep, so, looks like I'm back in business! (For the moment anyhow - having kids has taught me not to count on anything except them waking you up on the one night you really, really wanted to get some sleep).
I'm really excited to be producing pages again, and looking forward to sharing this new story with you! In case you missed the note last week (and the hint above) the script was written by my sister Amy Lyall, who also wrote the previous Spare Keys story 'Pest Control'. I think you guys will enjoy it! I'm certainly going to have fun drawing it ;)
I also have a couple of links for you - first off, the latest SpiderForest Kickstarter! After the success of the colouring book, everyone decided it was time we did a proper SpiderForest anthology. I wish I could say I was in it, but I'm not (for obvious reasons :( ). However, there is work by the creators of twenty other SF comics, including What It Takes, Castoff, Chirault, Soul to Call, and okay I'm not going to list all twenty, but suffice to say this is going to be good, guys! Get your order in while you can!
My second link is for those of you who are looking for a fantasy cartographer! Ti has been creating fantasy maps (and real world maps) for some time now, and has finally put together a website with contact details and examples of her work at FEED THE MULTIVERSE. Check it out if you're looking for a convincing map for your newly created world - for everything from D&D campaigns to novels and films!