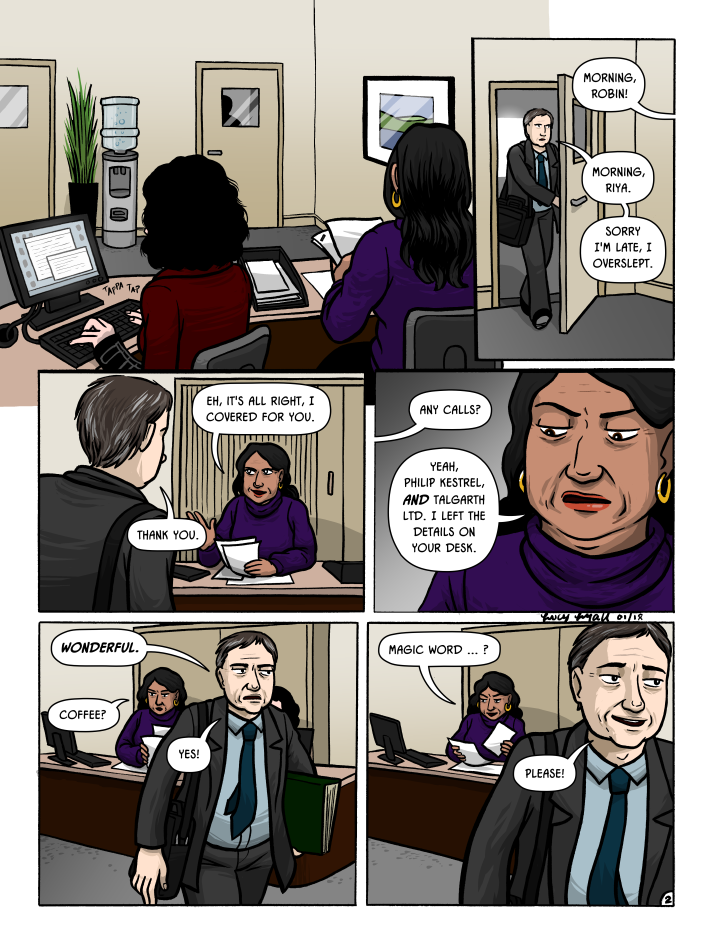 Well, the past couple of weeks have made me instantly glad I decided to go biweekly ... as there is absolutely no way I would have got this page up last Thursday.
On the other hand, Comic of the Week has turned into a bit of pile up, as I need to post two weeks worth in one go :/ I may see if I can post something extra next week so I can spread these out a little. No promises though, if everyone decides to get sick again ... again.
BUT WHATEVER, LET'S SEE MORE COMICS!
Seriosuly guys, you have to pick at least a couple of these to check out. There is some great stuff here ...

Monster Lands By J. Nelson - Monster Lands is a fantasy/dramedy story that focuses on the axe-wielding, monster-riding adventurer Othera as she battles against the tyranny of the evil queen Eren Lorry! It's largely a character-driven story, written as sort of a deconstruction of fantasy tropes while also being a love letter to the genre. It is made of numerous short, standalone chapters which form the base for the longer, plot-intensive chapters.

Evil Witch Allie by Kristen Tipping - A comic about some average kids dealing with normal teen problems like babysitting the world's worst magical girl, solving yet another murder, and getting that darn ghost cat to stop sleeping on the keyboard.

LittleLight Asylum by Julian Dominguez - In a strange orphanage where the little monsters really are little monsters, three friends are constantly getting themselves into supernatural misadventures.

Demon Archives by Dan Sharp - As Captain of the Keleres, Tenzin Dorje led his team to defend the people of Minerva from raiders and rival factions. But when a new enemy destroys the Keleres and seriously wounds Tenzin, he'll have to face his personal demons to restore peace to the region.

October 20 by Marius Hjelseth - For 12 years, Catherine has suffered agony, isolation, loss and betrayal. Now, she faces her most formidable monster. Her own guilt. Get ready for the final chapter of October 20, as Catherine returns to where all her grief began. Along for the ride are a few surprise allies. And enemies.

Arbalest by L. Potyondy-Edens - A reluctant monster with six months to live learns to transcend her role in an isolated, fearful village.