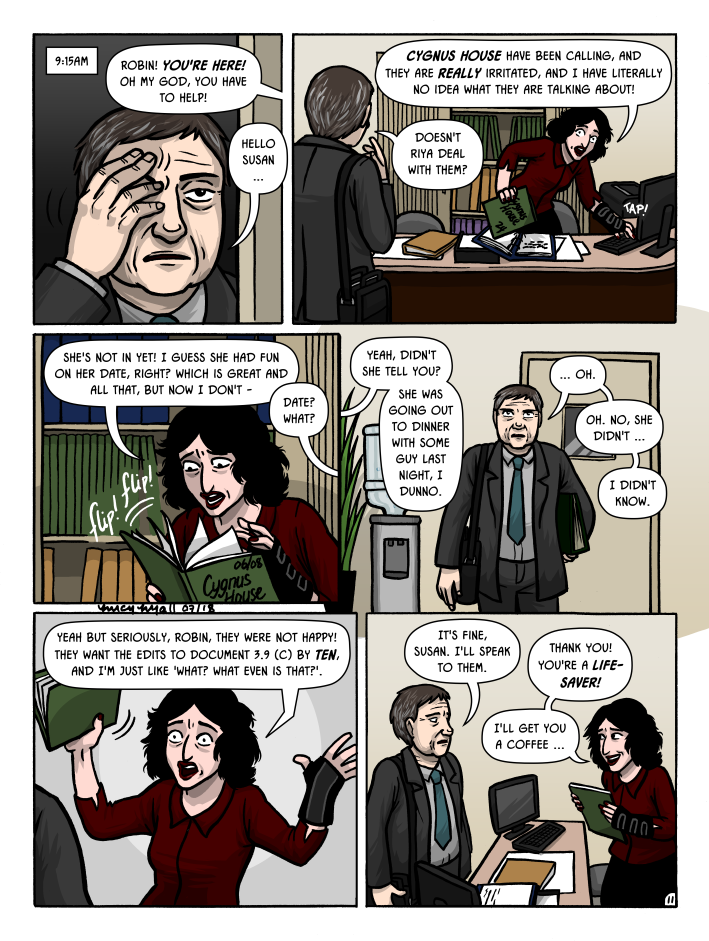 Soooooo .... I wrote you out a lovely newspost last week, and have only just noticed I completely failed to actually post it. SORRY ABOUT THAT.

Normally it wouldn't matter much, but in this case I meant to let you know that there will be no update this week or next week. This week is my regular 'three weeks on, one week off' break, and next week I am on holiday.

Apologies to everyone checking back this week in the hopes of seeing an update ... the next page will be going up on Friday 17th August.