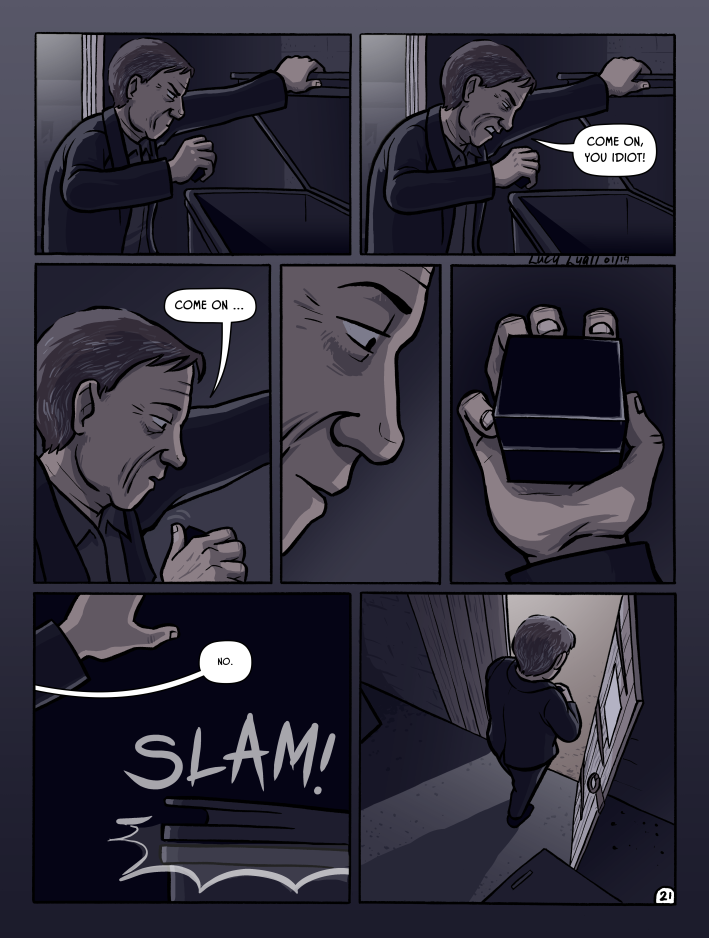 Apologies again for not posting this last week. I tried to cram it into one page, and I just couldn't get it to work in a way that I was happy with. So you've got two pages in a row again.

As well as a double post, you also have a ton of extra comics to look at, as Spider Forest 'Comic of the Week' is running again! Though due to the number of participants and my slow update rate, it is instead Spider Forest 'Six Comics of the Fortnight' on this site. That gives you a whole two weeks to find something to love in this list ...


The Cyantian Chronicles: An adventure in finding yourself and living with it.
The Cyantians are a race of uplifted creatures, created to serve a dying alien race. Abandoned on a world not their own, they're learning to make it home.
Soul's Journey - A cursed pendant turns a runaway prince into a wolf. Can he find a way back to his human form to stop the brewing war on the horizon before it's too late?
Realm of Owls offers a healthy dose of OWLS. And why not have some HUMOR with your OWLS as well? (And possibly a hint of SATIRE. We don't know how that got there, but you can have it.)
Heart of Keol - A young man from a broken family wakes up in a strange world filled with magic. As he navigates through the local culture, he makes mistakes, meets new friends, and reflects on his family baggage.
Corner the Maze - Chimalli Ramírez is a racing driver eager to make his mark with a new team. When he finds himself stranded in another dimension after veering off track during a sudden rain storm, he's not sure whether he hit the wall or actually went through the strange glowing green portal, but he's determined to fight his way back home and finish the race. Teen for Violence, disturbing imagery and occasional swearing
True Magic, the Comic! - A fun fantasy adventure about handsome peasants, the fireball-throwing nobles who use them for target practice, and the dangerous conspiracy they stumble into on their quest for better treatment.