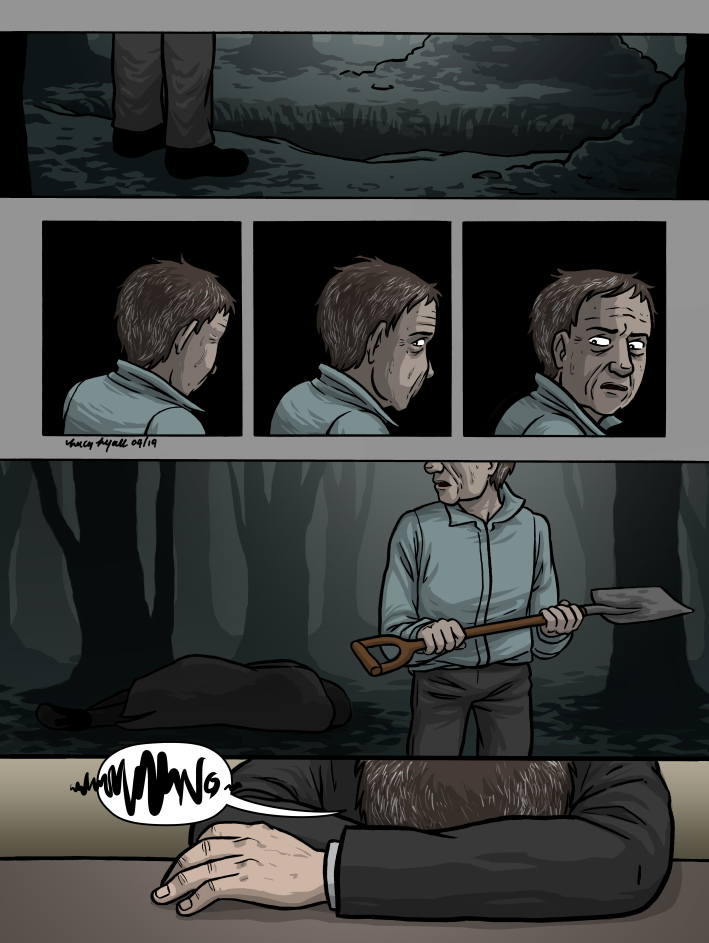 Note: It will be three weeks until the next page, as I'm taking a weeks break for the Easter 'holidays' - i.e. to chase both my chocolate-fuelled kids around non-stop, and then collapse in the evening.
Next page will be due Friday 3rd May.
For those of you who missed me posting this last week, the Spider Forest charity drive which I drew a picture for is up and running! So far, we've raised $1,000 for families in Yemen, which is pretty flipping amazing!
There are only five more days to go on this, so if you want to get a copy of this fab collection of pictures by 50 different comic creators, then now is the time to donate. Any amount will get you a copy of the zine, since any amount helps! A link with the zine will be emailed to you within 24 hours of your donation.
In other news, Cory and Robin Childs (creator of the much-missed Spider Forest comic Leylines) have just launched the Kickstarter for the second book in the 'Wavemen' series!
It's set in Heian Japan, and features supernatural goings on and awesome artwork - so, you know, obviously I've already ordered my copies ... Check it out!