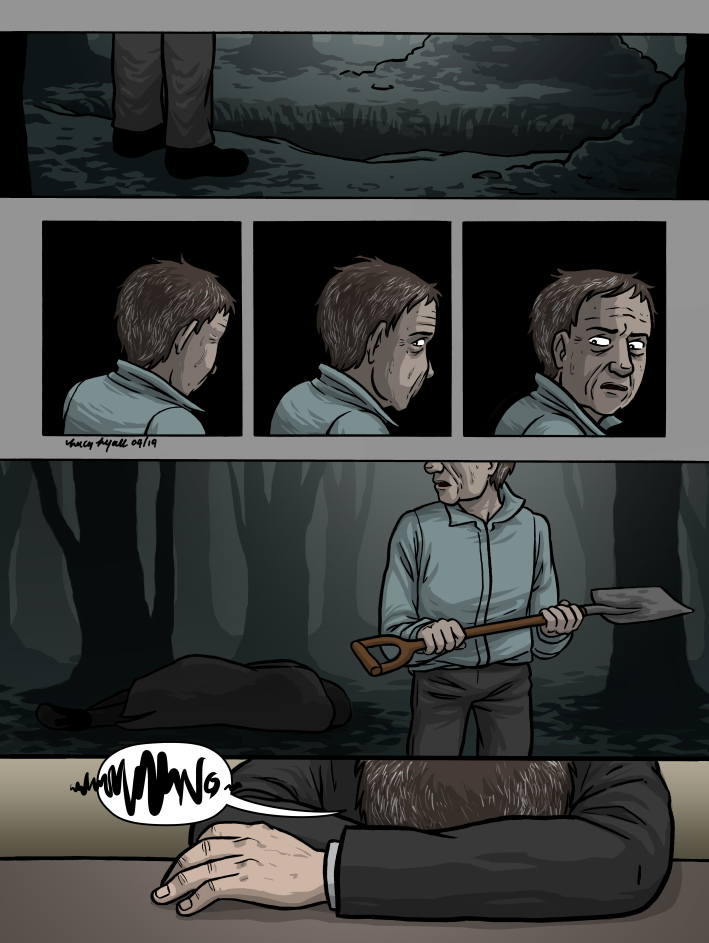 Edit 01/09/19

Tidying things up a bit in preparation for maybe fiiiinally getting back to this story.
Jobs done so far:
* The story 'Light Work' has been moved, so it is now prior to the start of this story in the archive, i.e. over here.
* The Yemen zine picture has been moved to the Gallery page.
* The three Parenting comics have been moved into the Parenting Comics section on the Gallery page.
* The Archive page has been updated.
* I'm intending to return 'Kill the Romance' to the start of the archive following a few minor tweaks that I am in the middle of ...

Edit: 'Kill the Romance' is now back at the start of the archive, here. I haven't changed that much, just a few tweaks on the wording and some changes to colouring. I dunno, I still can't tell whether I'm being paranoid about it or not, but either way I think I probably shouldn't get in the habit of removing things from the archive or I will end up removing everything! So, yeah, it's back.