As I said above, I'll be at Thought Bubble in Harrogate this year (11th - 12th November), with my own table for the first time :D
I'll have Spare Keys books and misprints, copies of the anthology I took part in with my writing group which features my Hourly Comic, and I'll also have copies of my first ever zine - fresh off the printing presses!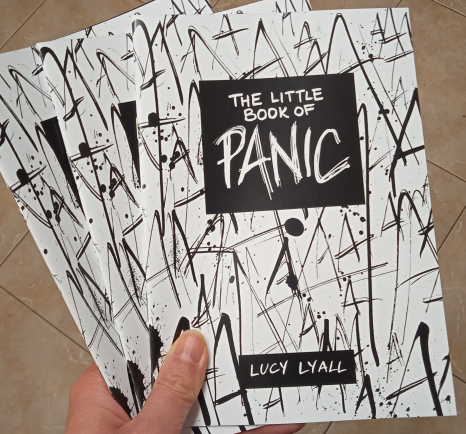 It's ... uh ... basically about my problems with anxiety and negative self-talk, so a bit dark.
I might also have a couple of other little things if I can get them finished in time, but it's a bit of a race against the clock at this point.