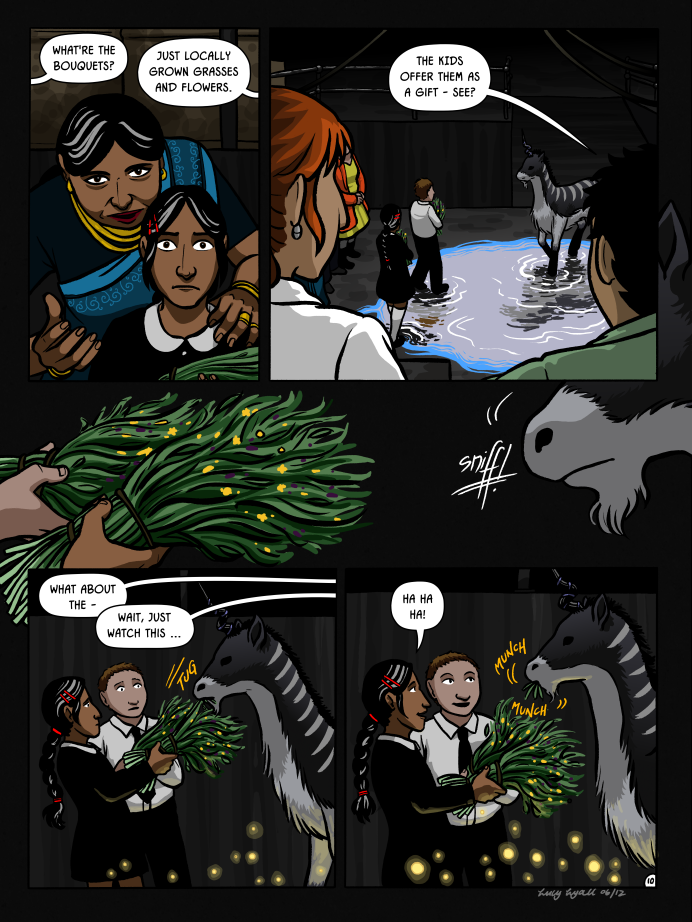 Spiderforest Comic of the Week: The Cyantian Chronicles by Tiffany Ross


This is a long-form anthro / sci-fi / fantasy type story, sometimes updating with pages, but mainly in strip format. It's been going for quite a while, and has several different stories in the archive, largely featuring the same characters. Tiffany also does the long running Alien Dice, which I remember coming across way back - as in, I was still working out what webcomics were.

So far, I've only read one of the stories - 'Darius' - which Tiff recommends as a good jumping in point. It follows a group of teenagers who are abducted by Rama, a warlord with dark history. The about page also lists the other storylines, with a helpful short description to guide you through the archive.