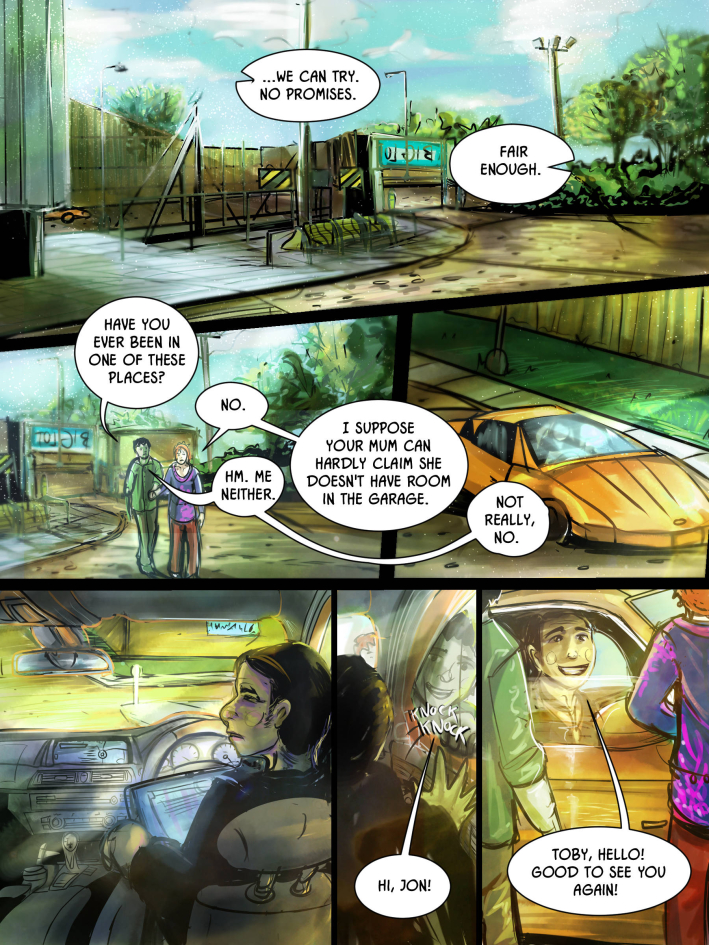 The fabulous Tiffany Munro of Stargazer's Gate is doing the art for this Spare Keys storyline, while I 'relax' with a new baby. Check out her comic here (dooooo iiiitttt):
'After Atrina vanishes through an alien gateway, Leawyn is certain Atrina is still alive and will do whatever it takes to bring her home.'





APPLICATIONS ARE CURRENTLY OPEN FOR THE SPIDERFOREST WEBCOMIC COLLECTIVE!
It's a great group of people with a lot of knowledge to share, definitely recommended for those who want to be part of community. We're looking for all types of comics from all genres to join - Comedy, Horror, Mystery, Sci-Fi, Fantasy, Slice-of-Life, long-form, short-form, whatever! Just check out the application page for basic requirements, and please note that unfortunately we will not be able to offer hosting this time round - you must be self-hosted.