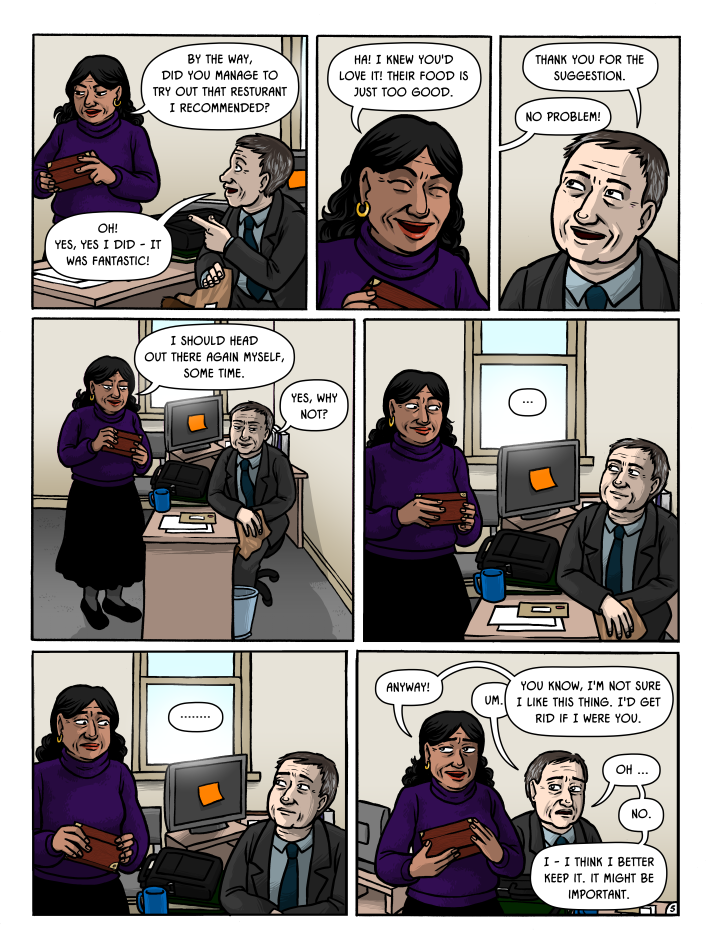 I MET THE ANTHOLOGY DEADLINE!

With, like, twenty minutes to spare, but whatever. THE POINT IS my story is definitely going to be in the next Spiderforest anthology (assuming it gets funded), which I am pretty flipping excited about as it will be the first time I have managed to actually get something in print! WHOOOO!!

The anthology thing being done means I can now get back to drawing comic pages, as demonstrated by the comic page above *points*. I have also straightened out the issue I was having with this story, so fingers-crossed I'll just be able to get on with it.

BUT ... not for the next two weeks, as I am on holiday (sorry). Though, with luck the Kickstarter for the anthology should be starting up in the second week, in which case I'll be putting up a few panels from my story (SO EXCITED).

After my break, though, I very much want to get cracking. I will be aiming for three pages a month, with a parenting comic thrown in every fourth week. We'll see how that goes. I really doing want to update any slower than that, as I think this is not a story suited to a long, drawn out update schedule. Here's hoping, anyway.

The parenting comics posted in the passed few weeks have all been moved to the relevant section in the Gallery.