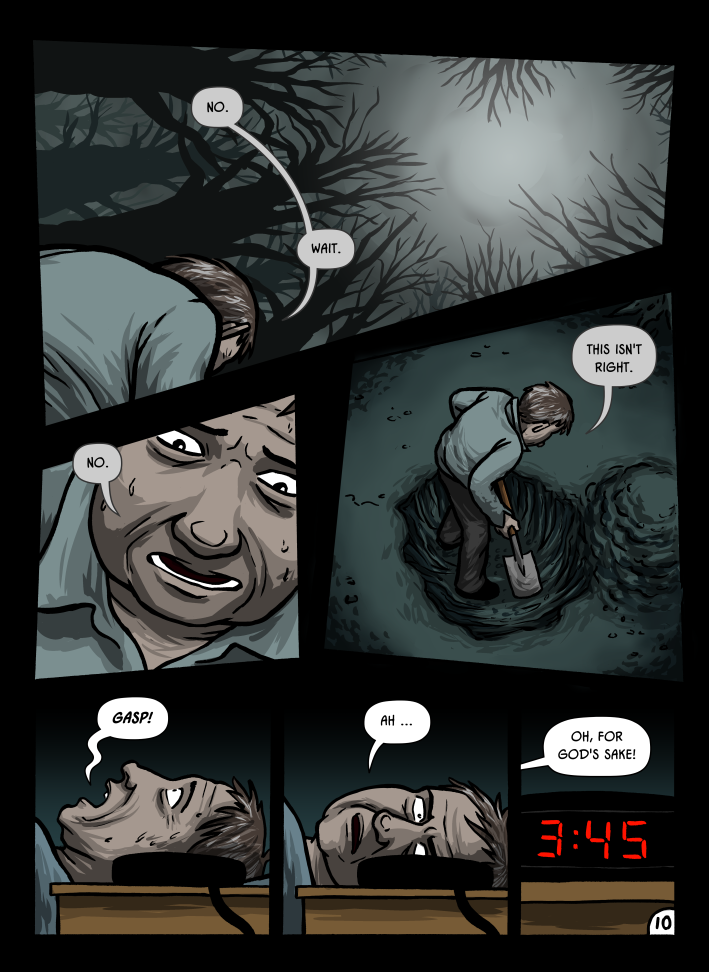 HEY WAIT DOES THIS PAGE LOOK A BIT DIFFERENT???????

Why yes, if you checked it earlier …. yes, it does.

BUT WHHHYYYYYY????????

Well. Because … the page as it looks now is how it actually was in the script I wrote. I changed it at the last minute, and now regret that change, so have changed it back to how I originally intended. The change added a bit more punch to the page, but … sigh. I need to have more confidence in my own scripting, damn it >:(

If you caught the earlier version, I'd really appreciate it if you would not discuss it in the comments, and Francisco and hariman, I'm really sorry, it was me who deleted the comments you already made.

----o0o----

As you may have noticed from the subtle change to the header, I'm experimenting with changing the update day for Spare Keys from Thursday to Friday. It seems to make more sense with my current schedule, but will see how it actually works in practice ...

---o0o---

The Spider Forest webcomics collective is accepting applications again! I really love this collective, and have got a lot out of being a member - so if you're considering joining a group of creators, I strongly encourage you to apply! As far as I'm aware, this will be the only opportunity for applying this year, so don't miss it :)

I should have made my own ad image, but haven't had the time yet, so I'm shamelessly stealing the one featuring Sydney from Sombulus ...