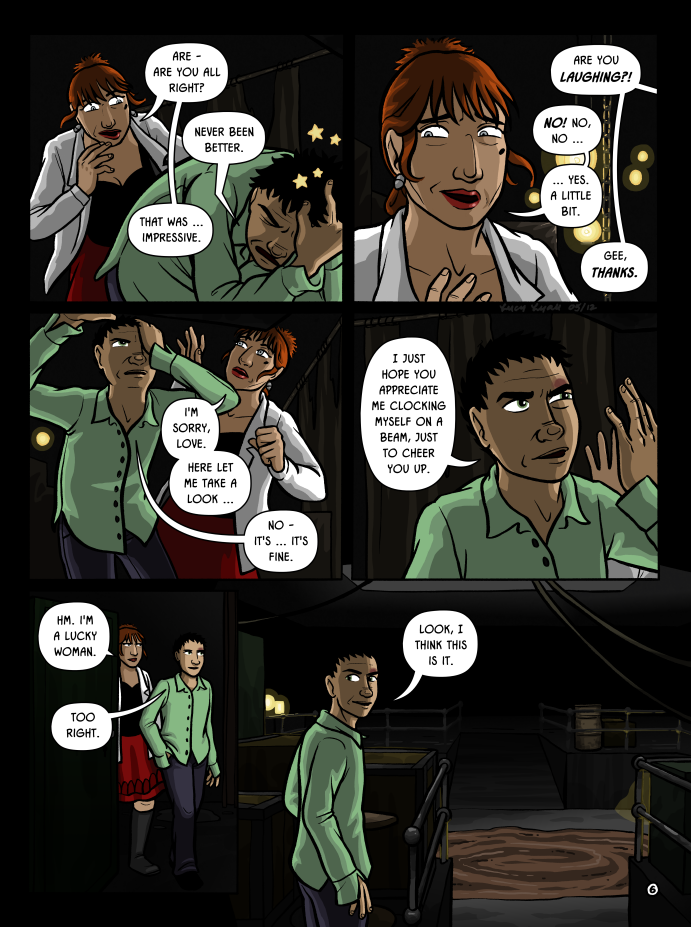 Spiderforest Comic of the Week: Willow's Grove by Karl Kleese



Willow's Grove has a bit of a complicated history. I'm mentioning it, because when I first heard the title, I assumed it was a slice-of-life newspaper strip type comic ... which, in fact, it kind of was (but with, you know, witches and Bigfoot and stuff, of course). However, a while ago Karl decided to restart it as a long-form comic, and now it may not be quite you expect.

So, this is an on-going sci-fi story comic plus humour - and updating five days a week! Max and Bob are whisked off into space by a ship they find in the woods - which turns out to belong to the Central Nexus, a less then friendly organisation that abducts people and forces them to work in space-haulage for free. They manage to gain control of the ship, but with the Nexus after them and no idea of the way back to Earth, returning to Willow's Grove is going to take a lot longer ...

This has a pretty big archive (though the pages aren't that dense), so you can start at the start, or if you want to jump in a bit closer to the current page, Karl recommends the beginning of volume 8.