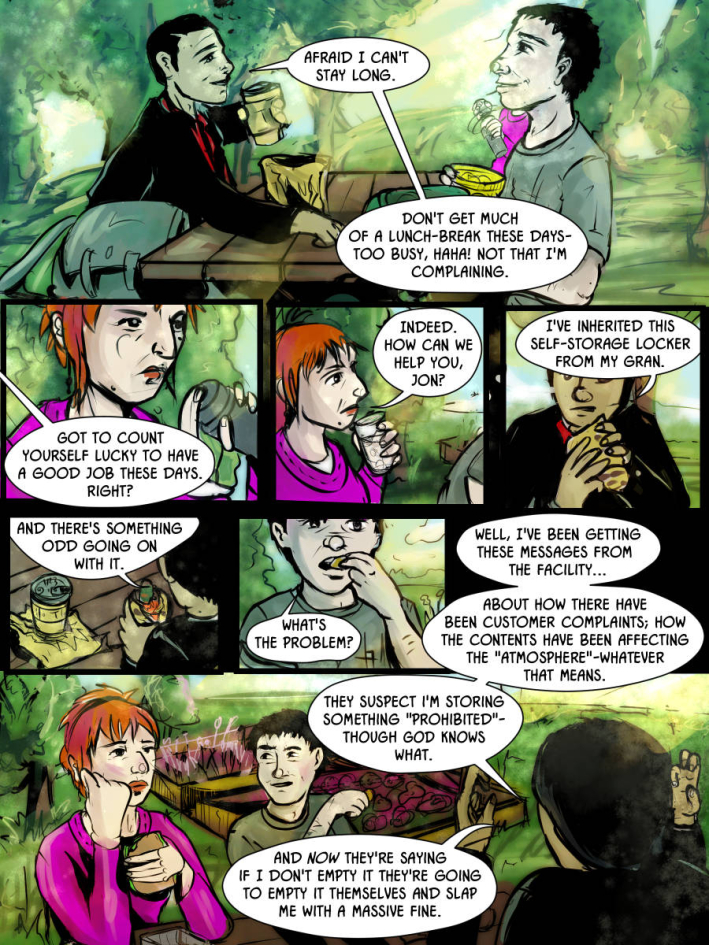 The fabulous Tiffany Munro of Stargazer's Gate is doing the art for this Spare Keys storyline, while I 'relax' with a new baby. Check out her comic here (dooooo iiiitttt):
'After Atrina vanishes through an alien gateway, Leawyn is certain Atrina is still alive and will do whatever it takes to bring her home.'





Also, if you have a webcomic and like the idea of joining a collective, Spiderforest will be opening it's autumn application season from the 1st August.
It's a great group of people with a lot of knowledge to share, definitely recommended for those who want to be part of community. We're looking for all types of comics from all genres to join - Comedy, Horror, Mystery, Sci-Fi, Fantasy, Slice-of-Life, long-form, short-form, whatever! Just check out the application page for basic requirements, and please note that unfortunately we will not be able to offer hosting this time round - you must be self-hosted.