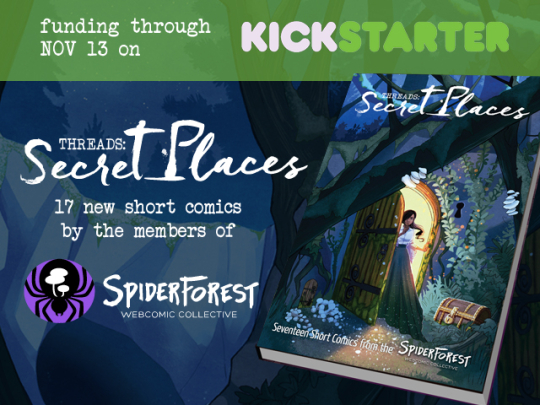 The SpiderForest Webcomic Collective have a Kickstarter running for a new anthology - and I have a story in it!
I started working on this project back in autumn 2019, so it's awesome to finally see it launched ... As you might imagine, there was a bit of a question mark over it what with all the everything in 2020, but everyone worked hard and pulled together, and now it's all set to go to the printers!
The theme of the anthology is 'Secret Places', and my story is a very personal one - as in it's a six page story literally about me when I was a little girl, and featuring bits of my childhood house as I remember it ... including a specific bit that really freaked me out XD
Here's a sneak peek at a panel from the first page; the full first page is up on my Patreon ... and if you wanna read the whole thing, please give our campaign a pledge!