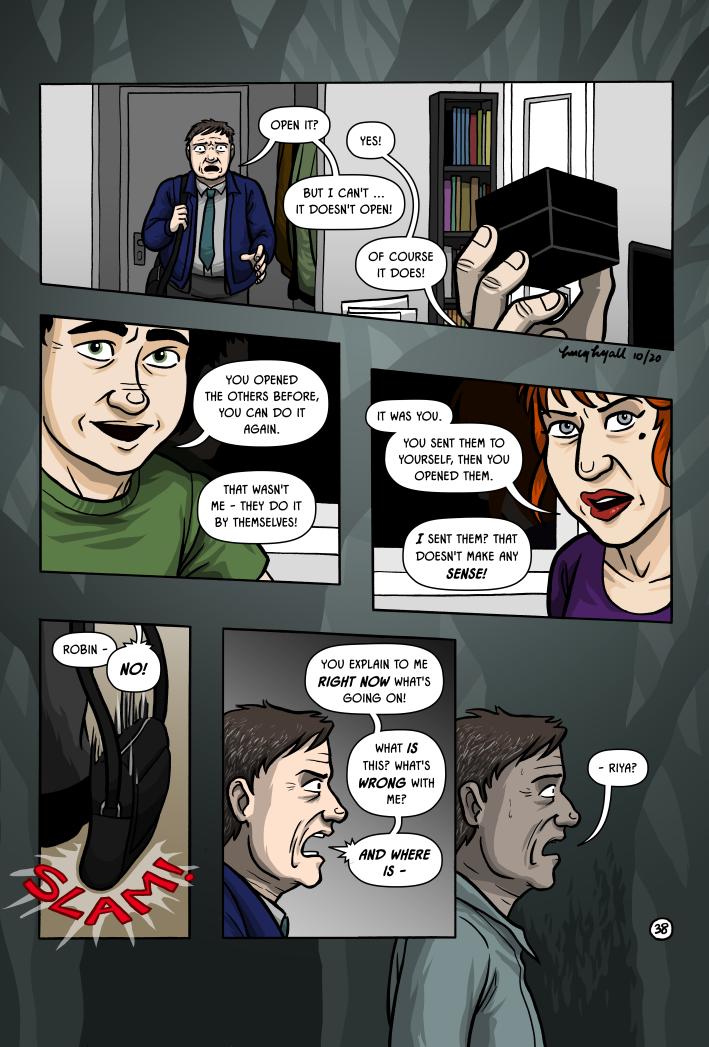 The next update will be in three weeks time, as it's going to be two pages. It's not loads of extra content - but I want to be able to spread things out a bit more rather than trying to cram it all into one page, or having two seperate updates with less going on in total.
The latest SpiderForest anthology Kickstarter is halfway through, and we're already 2/3rds funded!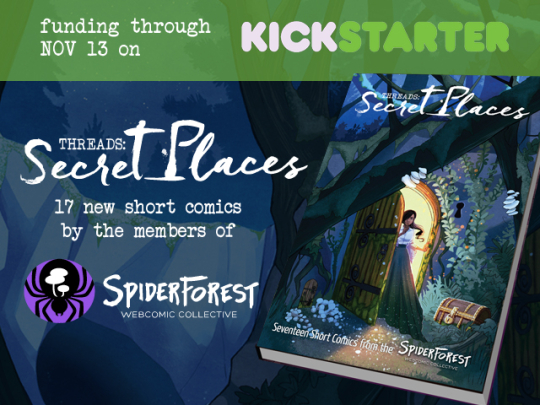 As well as my own somewhat creepy story, there's also by Ally Rom Colthoff (Chirault), Zappit (Supervillianous), Kay Rossbach (Ingress Adventuring Company), Helen Greetham (Earth in a Pocket), and twelve other awesome SpiderForest members!
You can also pick up copies of the previous anthologies if you missed them ('Rogues' is the other anthology I was in, with the Spare Keys story 'Light Work'), and other SpiderForest goodies, plus two commission tiers have now been added.