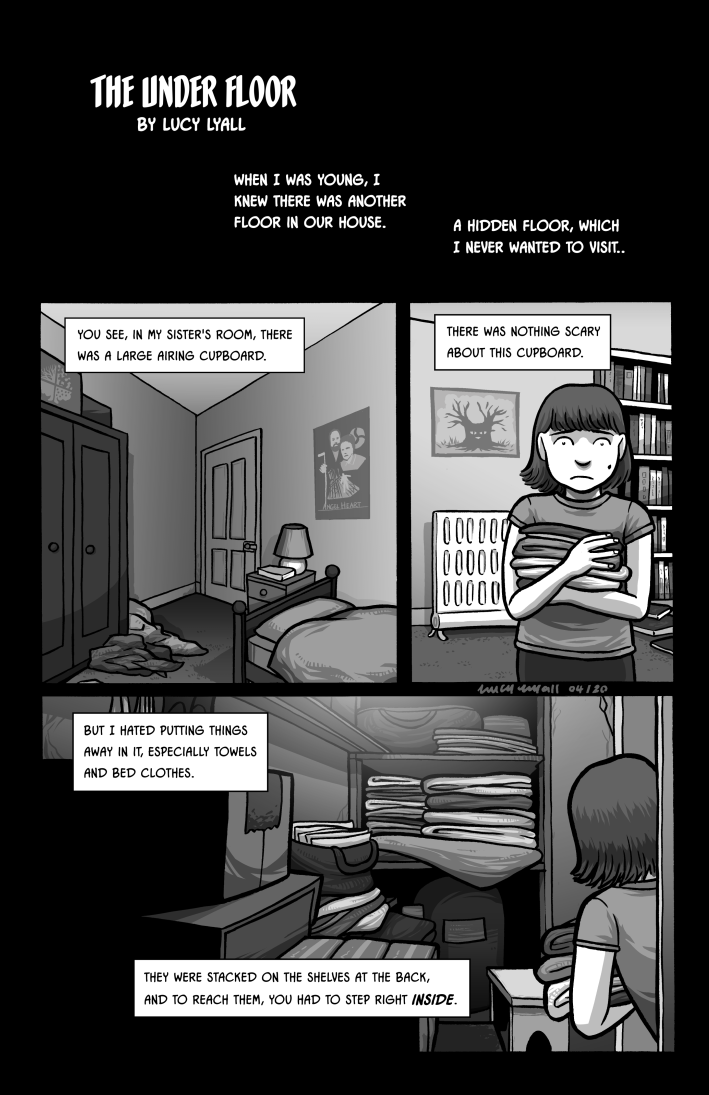 The comic I'm posting for the next few weeks is an autobiographical story I made for last year's SpiderForest anthology - Threads: Secret Places. It's six pages long, and I'll be posting it weekly from now.
Yes, that is supposed to be tiny me - fun fact: I got the mole on the wrong side of my face because I forgot I only ever see myself in a mirror XD I enjoyed making this a lot, it was fun doing something a bit different, and also trying to remember what my family home was like when I was little ...
I am hiatusing my Patreon from now onwards, but for a last Patreon extra, every patron can read this story in full right now.