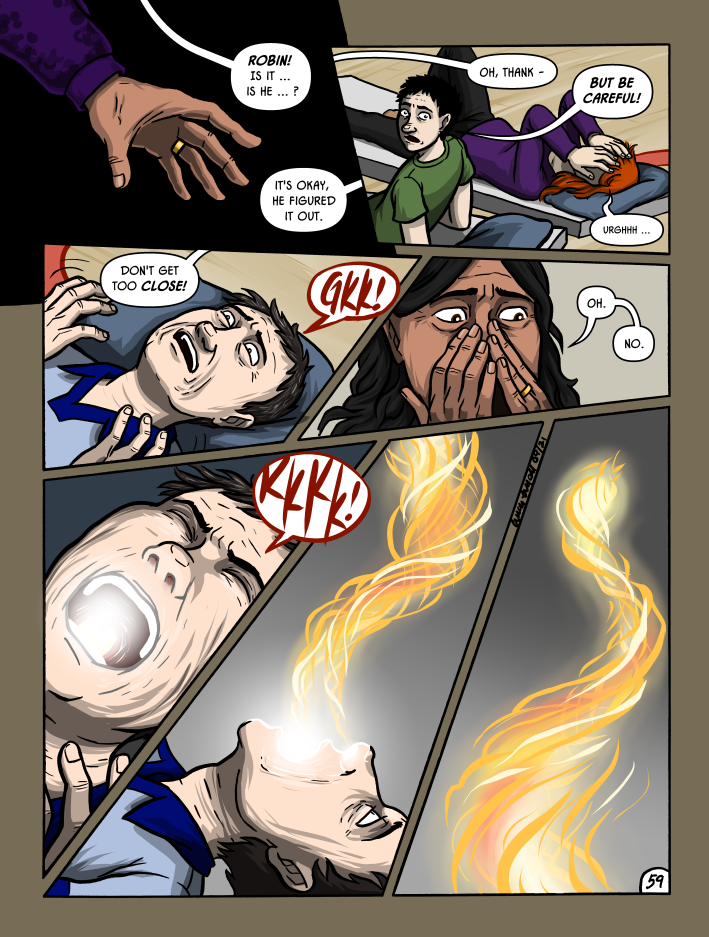 As of writing, I'm having a bit of trouble with the site - in that both the dropdown and Intense Debate are not loading on some (maybe all?) browsers. Just letting you know that I'm aware, and hopefully it will be straightened out soon.
Another SpiderForest member has launched a Kickstarter! This time it's the first volume of Millennium by Deo!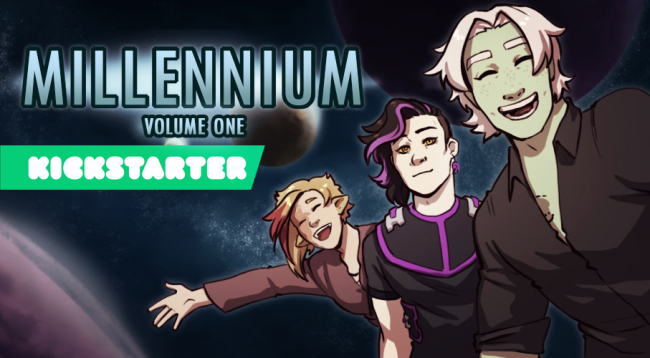 "Millennium is a lighthearted sci-fi comic featuring an all LGBT+ cast. Follow the crew of the Amissa as its well-meaning captain, Luzio, stumbles through helping everyone he meets. With his first mate, Sage, the two of them accumulate a mismatched crew of people just looking for a chance to make something new of themselves."
This one is a fun, generally light-hearted read, with a few darker moments, in the 'scrappy crew flies around the galaxy doing odd jobs and getting in trouble' tradition! Once again, it's already funded, so if you back it, you'll be getting a book!
And here's the last of the new batch of SpiderForest members!
| | | |
| --- | --- | --- |
| It is no secret that juggling awkward customers, co-worker squabbles and impractical management dogma is a delicate balance to maintain even for seasoned staff like Damian, Flori or others; so how will a completely inexperienced newbie like Ash cope? | Twelve goblins leave their home to find their place in the great big world outside. What could possibly go wrong? | Willa Dragonfly is too young to save the kingdom from monsters and evil-doers... but she does it anyway! |